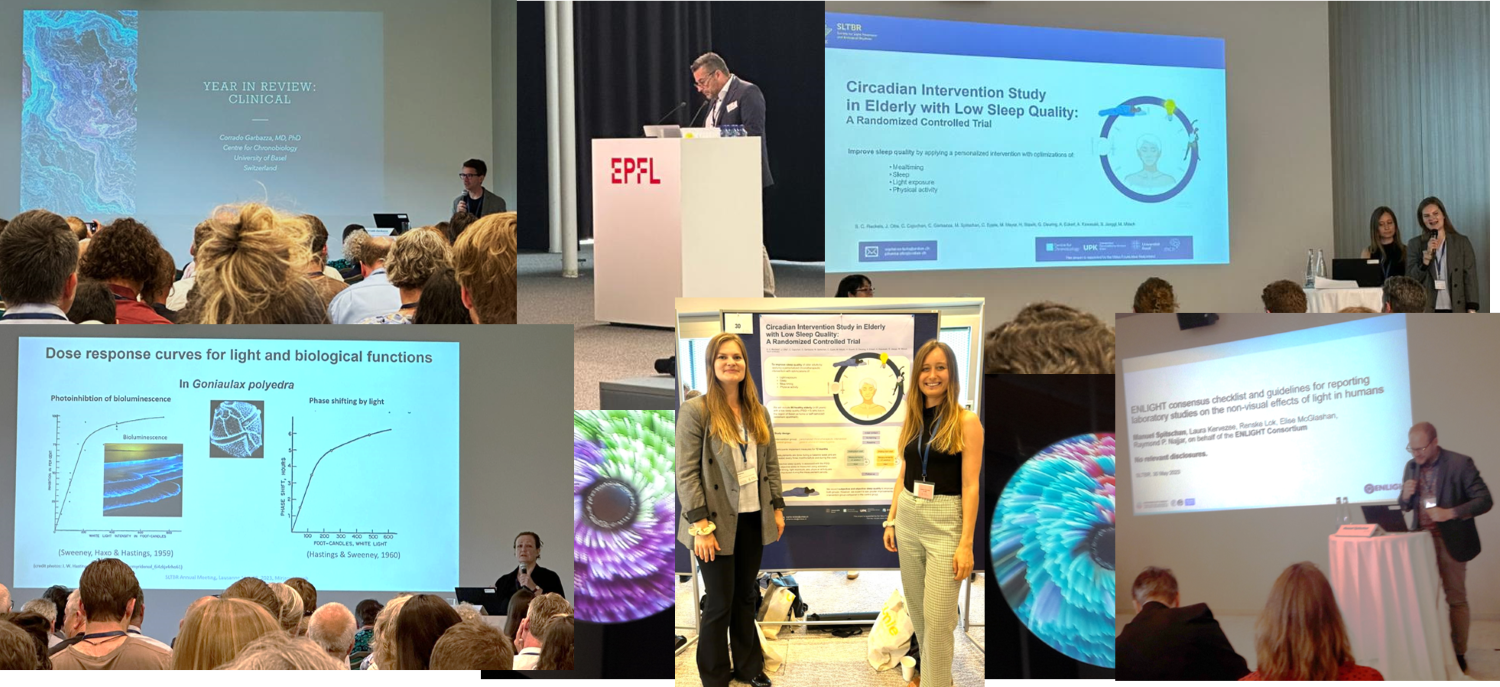 From May 30 to June 1, 2023, we participated in the 34th Annual Meeting of the Society for Light Treatment and Biological Rhythms (SLTBR) in Lausanne.
iHCDP Director Prof. Dr. Christian Cajochen also acts as President of the SLTBR. The iHCDP team was involved with a variety of contributions:
Prof. Manuel Spitschan presented the "ENLIGHT consensus checklist and guidelines for reporting laboratory studies on the non-visual effects of light in humans".
Dr. Mirjam Münch gave a presentation on: "Nonlinear relationship for reaction time and melanopic EDI – Is there an optimum for office lighting? ".
Dr. sc. med. Corrado Garbazza, SLTBR Vice President, gave an update in the "Year in Review" category in the "Clinical" section.
iHCDP PhD students Sophie Reckels and Johanna Otte presented the protocol of the ongoing study "Circadian intervention study in elderly with low sleep quality: a randomized controlled trial" as a poster.
In the Fundamental Sciences category, iHCDP PhD student Niloufar Tabandeh also presented a poster titled "Physiologically relevant multimodal characterization of natural scenes over time, space and spectrum".
Prof. Manuel Spitschan presented two more posters: "Selection, implementation and evaluation of control and placebo conditions for light therapy and light-based interventions: An α-opic framework" and "Photic sneezing in response to naturalistic and parametric light stimuli: A protocol and pilot study (n=1)".
We left Lausanne with lots of new impressions and we look forward to the next SLTBR meeting, which will be held in Prague in 2024.