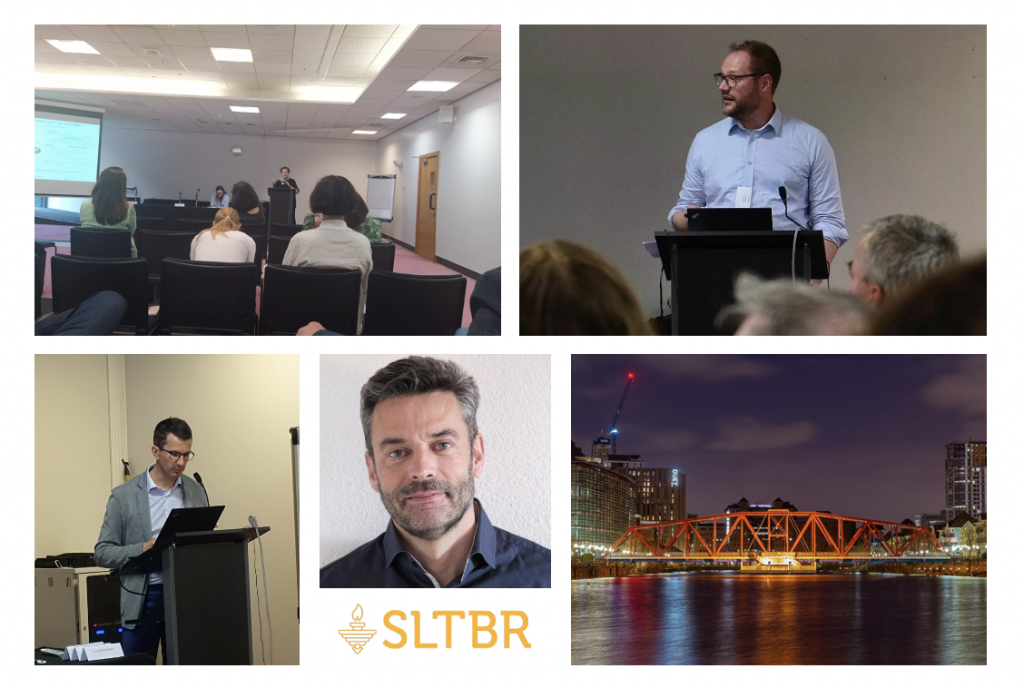 The iHCDP was well represented at this year's SLTBR Conference. The 33rd Annual Meeting of the Society for Light Treatment and Biological Rhythms was held in Manchester from 23 – 25 June 2022, with the theme "Light and the Circadian Clock – from Bench to Bedside".
At the annual meeting, iHCDP director Prof. Dr. Christian Cajochen commenced his presidency of the SLTBR, while Circadian Health Clinic module lead Dr. Corrado Garbazza will be the SLTBR's vice president from 2022-2024.
Some exciting research results were also shared by the three iHCDP module leaders. Dr. Mirjam Münch chaired a symposium on basic circadian science and presented a poster entitled "Office lighting and cognitive functions: can it be too bright?". Dr. Corrado Garbazza chaired a symposium on melatonin and melatonin agonists from physiology to everyday usage, and gave a talk about sleep and chronotype during pregnancy, and bright light treatment of perinatal depression. Prof. Dr. Manuel Spitschan spoke about the ENLIGHT guidelines for reporting of human laboratory-based lighting interventions, as well as presenting a poster on corneal plane alpha-opic dosimetry.
Image credits: Isabelle Schöllhorn, Christian Cajochen, Oliver Stefani, sltbr.org, pexels.com