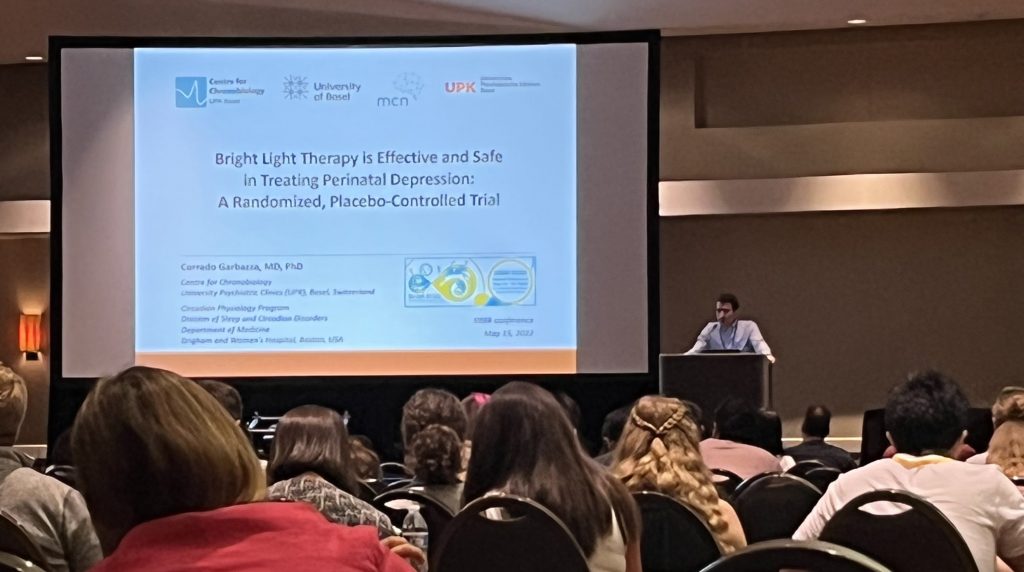 Congratulations to Corrado Garbazza for winning this year's Society for Research on Biological Rhythms Merit Award for his talk "Bright Light Therapy is Effective and Safe in Treating Perinatal Depression: A Randomized, Placebo-Controlled Trial" at the SRBR 2022 Conference in Amelia Island, Florida!
The results of this study have just been published in Acta Psychiatrica Scandinavica in an article entitled "Sustained remission from perinatal depression after bright light therapy: A pilot randomised, placebo-controlled trial".
Image credit: Renske Lok.